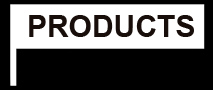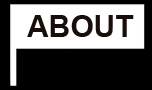 Fraser and Cariboo

Fraser and Cariboo is a route for Railworks 3 Train Simulator 2012/2013 featuring a scenic section of the BC Rail main line in British Columbia. The route starts at Lillooet and heads approximately 70 miles to the north and features a long climb with grades of 2.2% out of the Fraser River Canyon. After the climb out of the canyon the route enters the forests of the Cariboo region for the remaining half of the route.
The route featured starts in Lillooet situated beside the mighty Fraser River roughly 150 miles north of Vancouver. From Lillooet at an elevation of 800feet the railway crosses the Fraser River and then climbs up the side of the Canyon to near Kelly Lake at an elevation of 3,500feet a long on 2.2% grade (1 in 45) making it one of the longest steep grades in North America. From Kelly Lake the scenery changes into forests as route enters the Cariboo Region passing several industries to pick up and drop off cars.
Fraser and Cariboo also includes a selection of BC Rail rolling stock exclusive to Fraser and Cariboo that would have been used on the route seen below. Some repaints of default rolling stock into BC Rail are available for free download.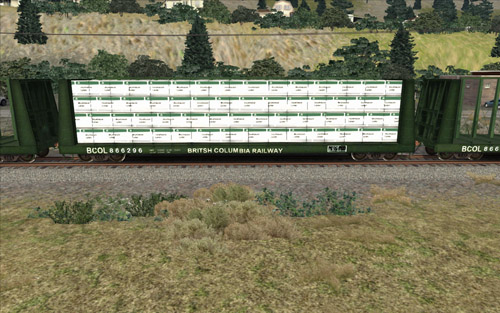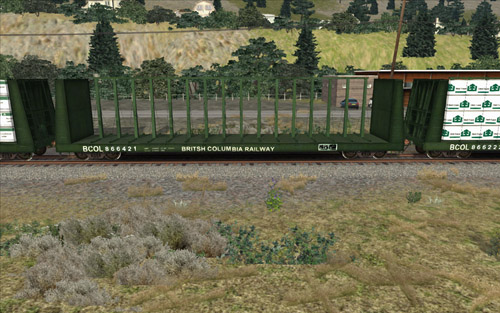 Loaded and empty centerbeam flat car. Different loads are included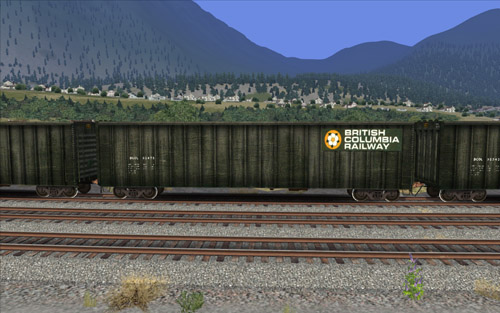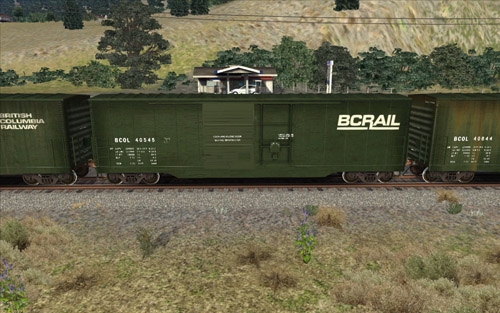 Woodchip car and boxcar both included in various liveries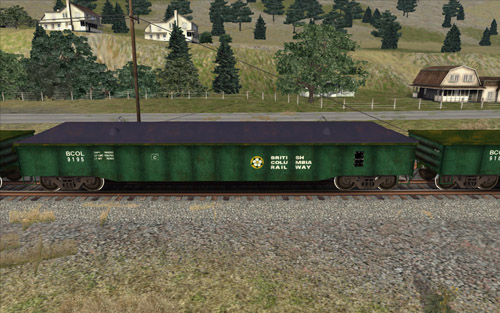 Gondola car with 2 liveries and a variety of different loads
Requirements
Fraser and Cariboo can be purchased from the online shop.
Some screenshots of the route can be seen below.